---
Salt Spring Island is home to a number of unique makers of award winning wines.
Whether you're craving a beautiful day out, a delightful and informative tasting session, or an opportunity to purchase local products, you won't be disappointed by a visit to one of these three.
Salt Spring Island Vineyards (North to South)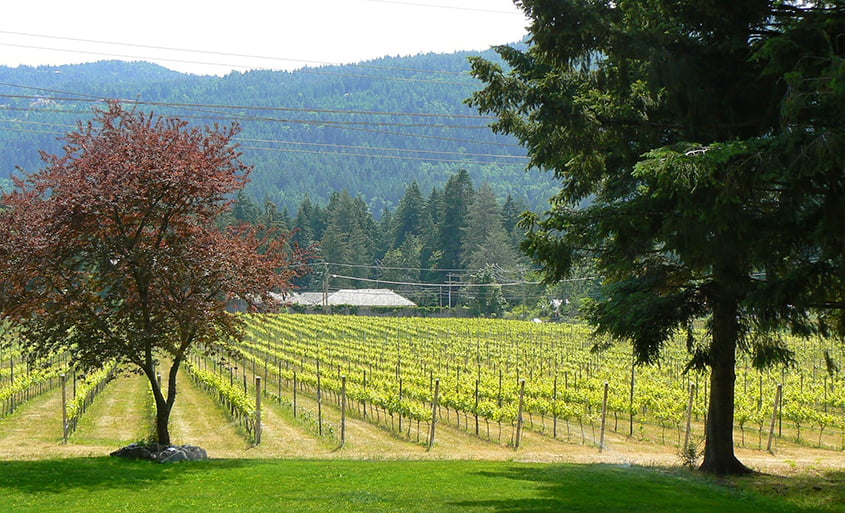 Gorgeous Grapes
The three wineries each hold ideals of quality and sustainability close to their hearts, using locally, or home grown grapes.
Driving from Fulford to Ganges you will notice the beautiful rows of grape vines growing on green hills just as Mount Maxwell comes into full view. This is the Garry Oaks Winery. It is named after a stand of old oak trees that were preserved on site. The Garry Oak, also known as the Oregon White Oak, is an ancient species unique to the Pacific Northwest ecosystem. This winery was established in 1999 by Marcel Mercier and Elaine Kozak. The vineyard is worked by hand and all of their wines are made in small batches from grapes grown entirely on their land.
A little further up the road you'll find the Salt Spring Vineyards. They produce a diverse selection of wines, some of which are crafted exclusively from their own grapes. Salt Spring Vineyards was purchased by Dev and Joanne McIntyre in 2008. They're dedicated to their craft and are members of several cellar clubs and wine societies.
Mistaken Identity is also on the Fulford Ganges Road less than a kilometre north of Ganges. Managed by Ian and Wendy Baker, this winery grows a wide assortment of grapes and produce wines from both local and blended varieties.
---
Superb Settings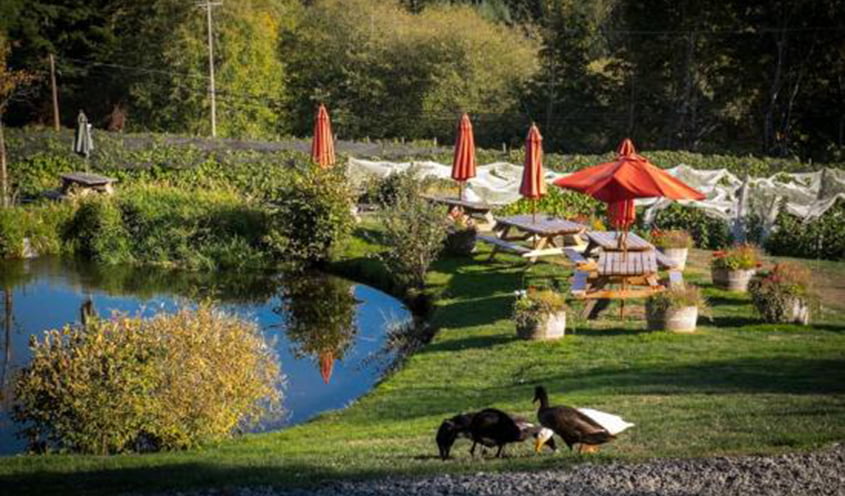 The wine tasting experience on Salt Spring is really enhanced by the natural beauty of the vineyards' grounds. You won't want to rush your visit. During the summer months, a great option is to picnic by the pond at Salt Spring Vineyards. Make it on a Friday evening or Sunday afternoon, and you'll also be treated to live music performances. See here for opening hours and special events.
Perhaps you'll choose to spend some time amongst the ten acres of vineyards at Garry Oaks Winery and experience their celebrated wines in situ.
Garry Oaks Wines truly express their site. Our whites carry a fine backbone of minerality from the stoney fields in which they grow. Our reds are heightened by a touch of spice we occasionally taste in the air. All our wines have a trademark freshness that echoes the ocean breeze drifting over our island home.
Read more about Garry Oaks Winery, overlooking the beautiful Burgoyne Valley.
Mistaken Identity Vineyards, located within walking distance of Mariner's Loft, also offer a licensed picnic area and deck alongside their tasting room.
A very picturesque place to relax!
---
Wonderful Wines…
Each of Salt Spring's wineries offer varieties in red, white and extra special.
Summer is a great time for a tasting session, with extended opening hours. See website links above for contact information and opening times.
Enjoy!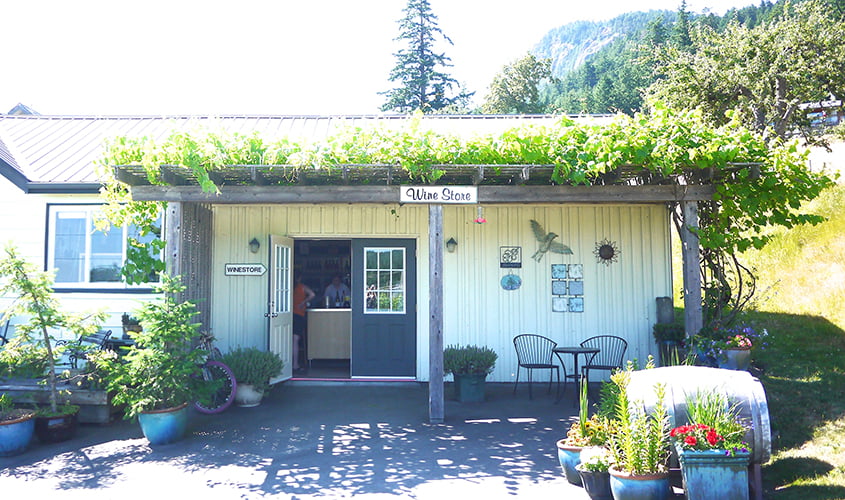 ---