---
Experience the magic of Ted Baker's Iris garden
Words and Photo
s by Jaime Murdoch
It was over 30 years ago that Ted Baker started gardening and the deer started visiting.  Eventually, when he went out in the morning, most everything was eaten except for the Irises. From then on, thanks to the deer, he created a garden filled with Irises, and it has been blooming ever since.
Located at 185 Furness Rd., visitors are welcome to come and view this spectacular garden and purchase rhizomes to take for their own deer-resistant garden patches. The season for Irises is mid-March (early for the early blooms) to June (sometimes late June depending on the area).
Ted is well known to the  American Iris Society and has been president of the British Columbia Iris Society in Victoria since 2006.  Have a look at his article on "Growing different types of Bearded Irises", featured on the Victoria website.  He was also chair of the 2011 American Iris Society National and the 2014 Society for Japanese Irises conventions held in Victoria. His garden features Bearded and Siberian Irises, Peonies and Poppies too.
The following South-end Iris adventure was embarked upon at the very start of June this year.
To contact Ted about purchasing Irises, give him a call at 250.653.4430 by e-mail at tedebaker41@gmail.com.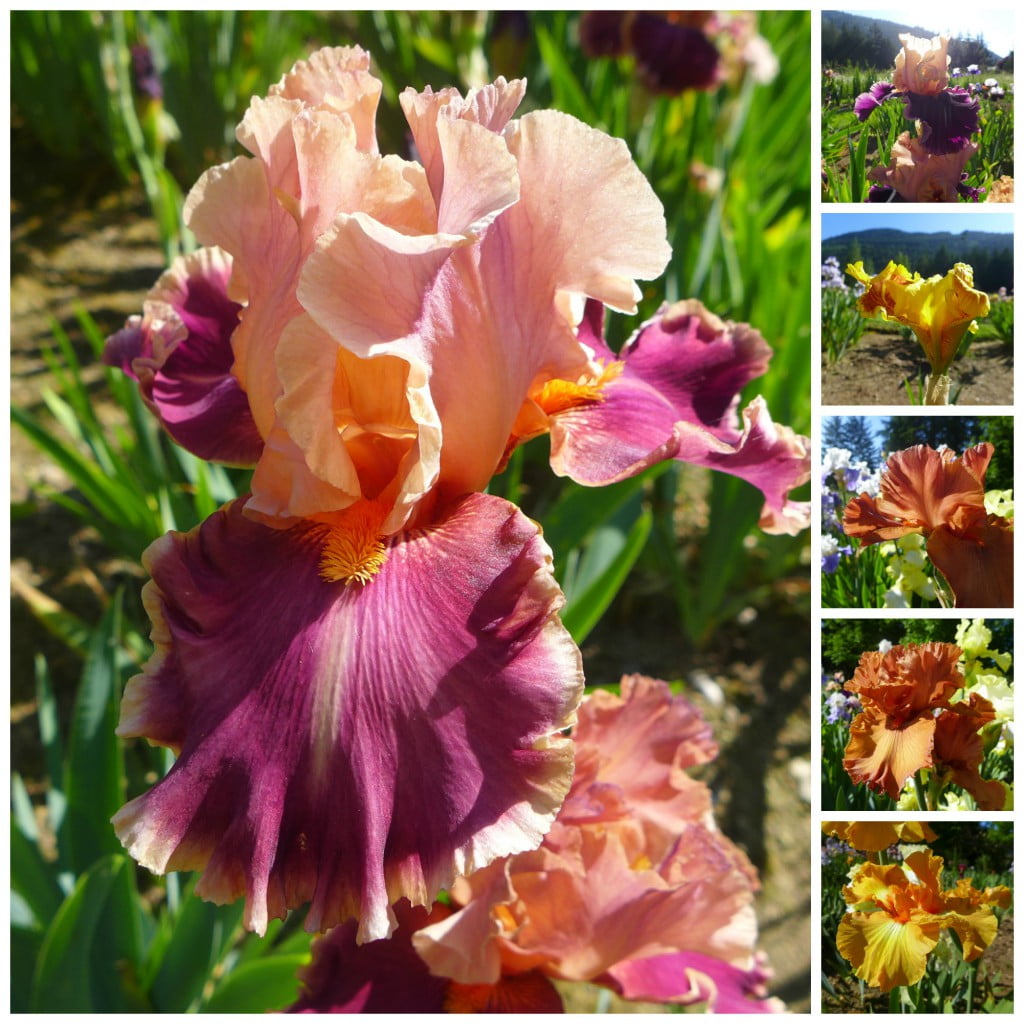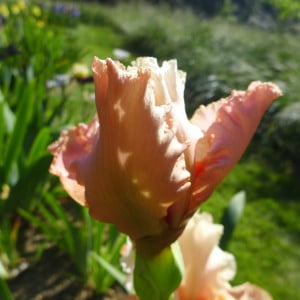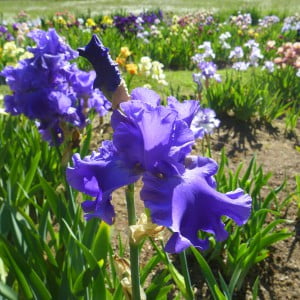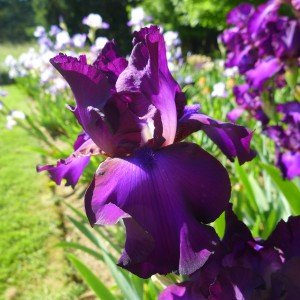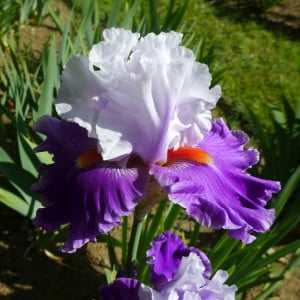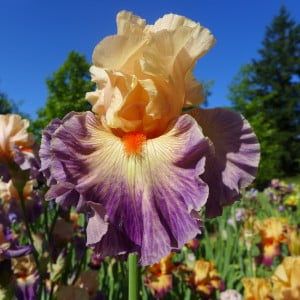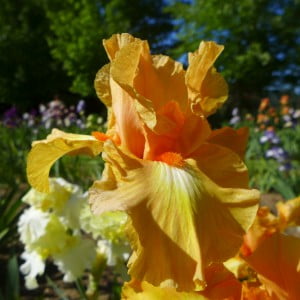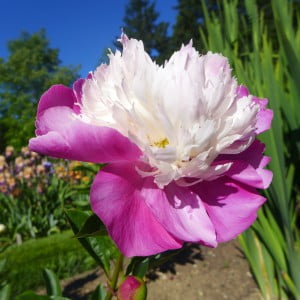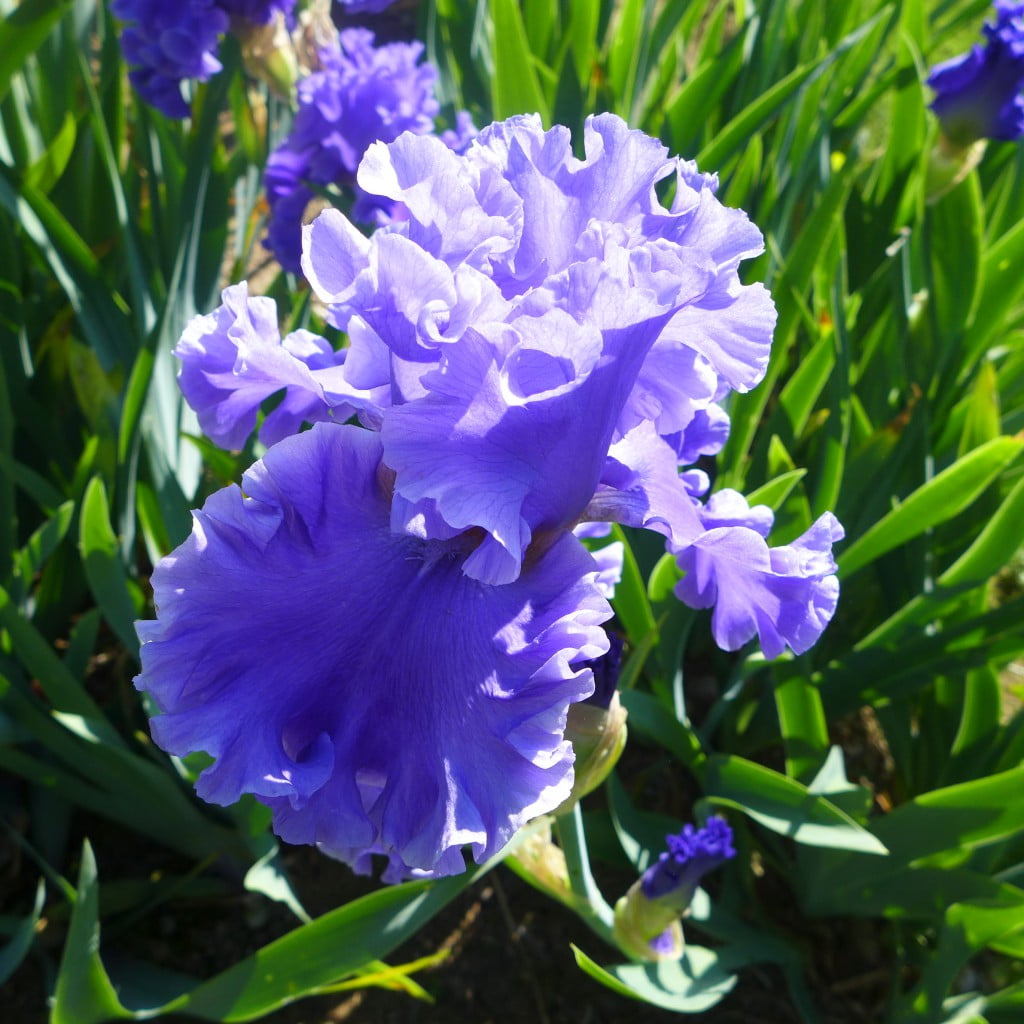 Getting there:
pack a light snack, some water and your camera
put on some comfortable walking shoes and a hat
whether it's by bus, car, scooter or bike, make your way to the South End, go towards the Salt Spring Vineyards; head to the bottom of Lee's Hill and continue to Furness Rd.. Turn left when you see the sign for Gulf Islands Brewery/Salt Spring Ales. Here's a map.
Look for the colourful Iris banner on your left and park by the side of the road.
Prepare yourself to be amazed by this unique garden experience!
---