---
The Sutton's Sacred Mountain Lavender Farm
Words and Photo
s by Jaime Murdoch
Inspired by a visit to Britain where they happened upon some lavender farms, Ben and Jacqueline Sutton returned home to Salt Spring and planted their first lavender field in 2001.  They wanted to live connected to nature and share the experience with others. Over the years they have developed the farm and also host and provide space for various retreats.
Following tradition and history, they employ the 200 year-old process of steamed distillation to extract the oil from the plant. You can buy pure essential oil from the shop at the farm in addition to a variety of body care products that incorporate the oil in various ways.
If you're staying in town, a trip to the south to visit the Lavender Farm can be a wonderful island adventure, and you could plan to go there before heading off to Sydney or Victoria by ferry from Fulford.
Here are some visual directions: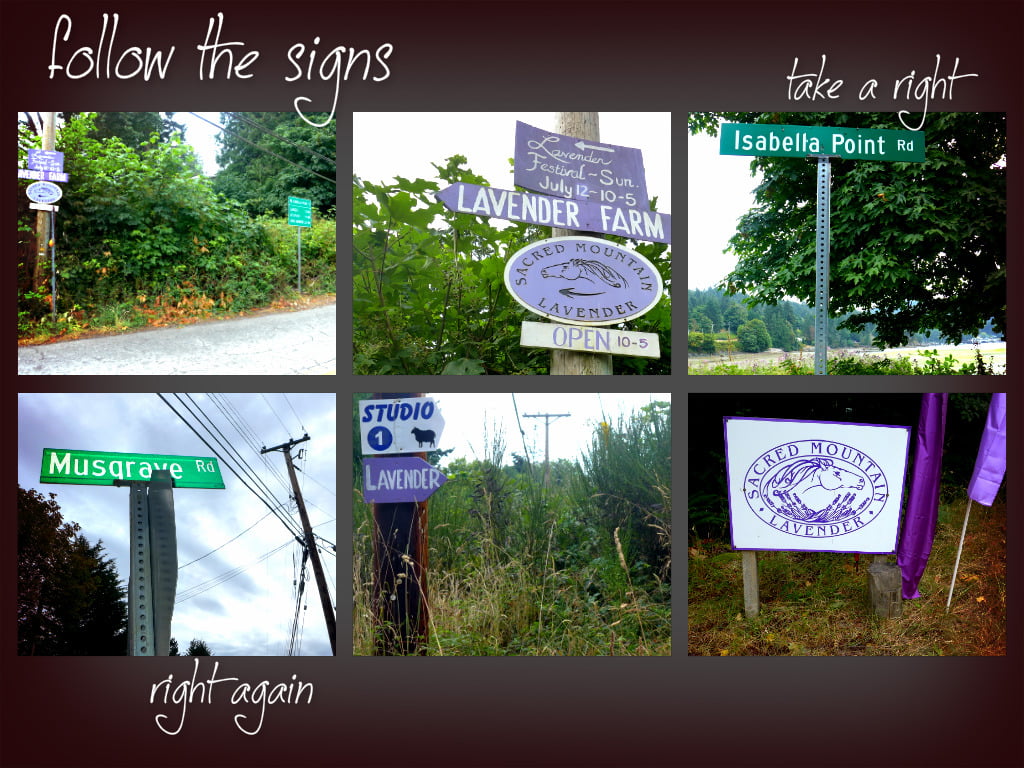 and some scenery along the way: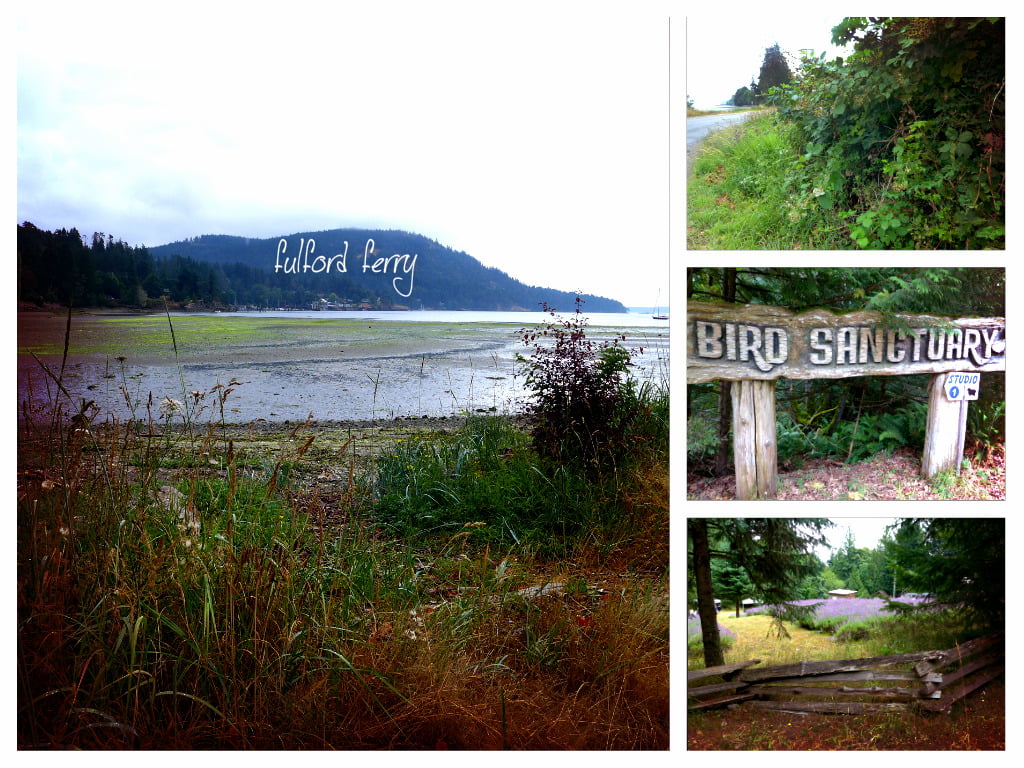 The lavender fields of Salt Spring.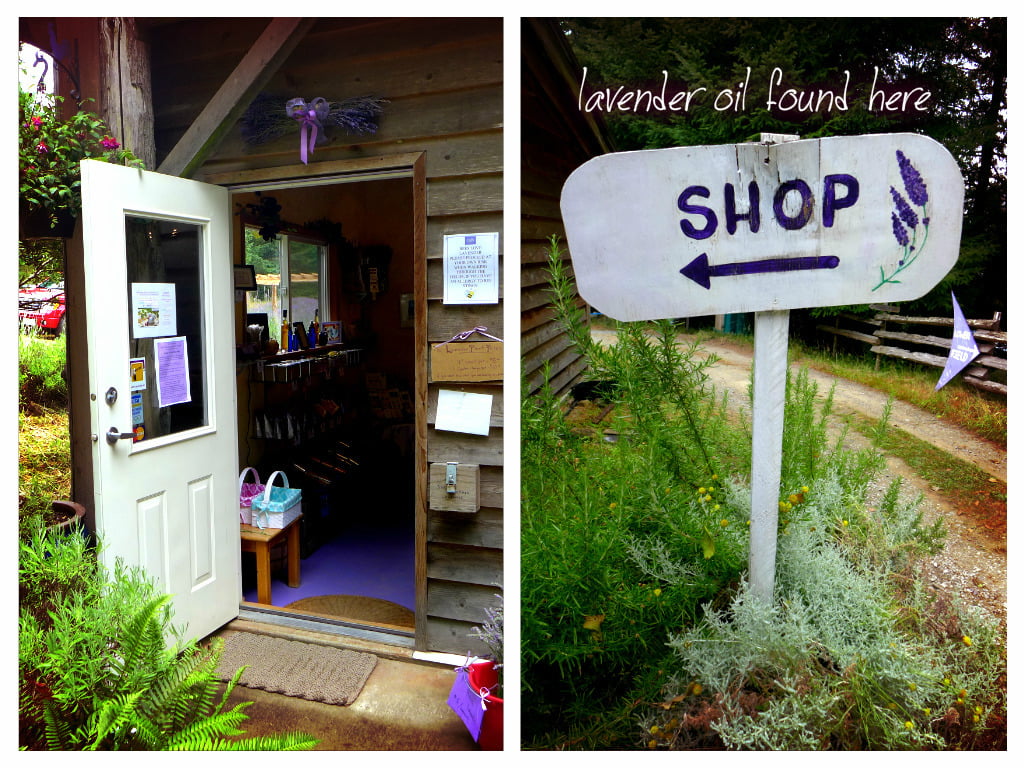 Getting there from Ganges:
pack a light snack, some water and your camera
put on some comfortable walking shoes and a hat
whether it's by bus, car, scooter or bike, make your way to the South End, go towards the Salt Spring Vineyards; head to the bottom of Lee's Hill and continue towards the Fulford Ferry.  Take a right at Isabella Point Rd., drive a short distance and veer right onto Musgrave. Continue driving on Musgrave and you'll find the Lavender farm on your left.  Look for signs along the way.  Here's a map.
once you've arrived and had a look around, settle into the natural beauty that surrounds.
---