---
Enjoy the colourful delights of the harvest this Autumn on Salt Spring Island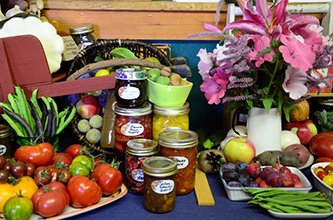 As the winds of change blow though the island, and the landscape shifts its hue, we're reminded of the dynamic and diverse nature of this beautiful corner of the world. With the buzz of the summer subsiding, we can hear the beat of the Earth more clearly. Fall is a wonderful season to be here!

Special events in Autumn

The Fall Fair Saturday September 17th & Sunday September 18th, 2016.
In mid-September, Salt Spring Island Farmer's Institute host the Fall Fair.
This event is 120 years in the running! A unique opportunity to connect with locals and learn about the farming heritage of Salt Spring Island. Taking place on the grounds of the farmer's Institute, less than 2k from Marnier's Loft in Ganges, the fair offers displays, entertainment, games, competitions and of course -lots of food!
More information:

Find an abundance of information in the Fall Fair catalogue
---
The Salt Spring Island Apple Festival
Sunday October 2nd, 2016.
The first weekend of October sees Salt Spring Island's 17th Annual Apple Festival.
A chance to visit Apple Heaven while still on earth!
Discover 450 varieties of organically grown apples! The festival, based in Fulford Hall, includes treats, tours and tasting. ~ Don't miss The Pie Ladies.
More information:
For photos, videos, articles and more, visit the Apple Festival website.
Image credit: Zaira Valeria.
---
Sip and Savour: Salt Spring Harvest Food and Drink Festival
Friday October 14th-Sunday October 16th, 2016.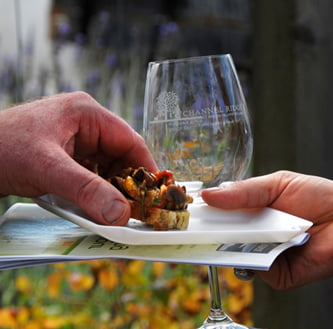 Sip and Savour, mid-October, is quite the culinary event! A weekend-long celebration of local food and drink. Dinners and parties are hosted at various locations so take the opportunity to see some different corners of the island. Buy tickets in advance from the website (link below), these high quality events will be popular.
More information:
Visit the Festival website for a program of events
~Image via the Sip and Savour website
---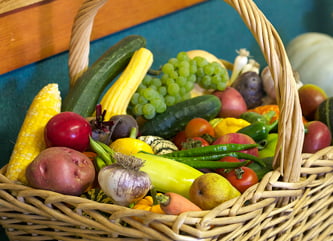 Want to eat at home?
Buy local produce…
~From the farmstands across the island
~or the Tuesday market in Ganges
…and prepare delicious meals in Mariner's Lofts fully equipped luxury kitchens
Image credit: Salt Spring Tourism
---