Mariner's Loft Accommodations
Leave the busy city life behind. Embark on your unique voyage to discover the Gulf Islands and enjoy Mariner's Loft as your comforting home away from home. 
At 2,025 sqft, our three-bedroom penthouse is perched on the top floor of Mariner's Loft Vacation Rentals, inviting those who are seeking an exquisite stay. Keep an eye on your boat from the loft, and sip wine as you watch the glorious sunset.
At 1,250 sqft, each of the two-bedroom suites includes breathtaking views out of the large glass windows and a master bedroom that will have you excited for bedtime.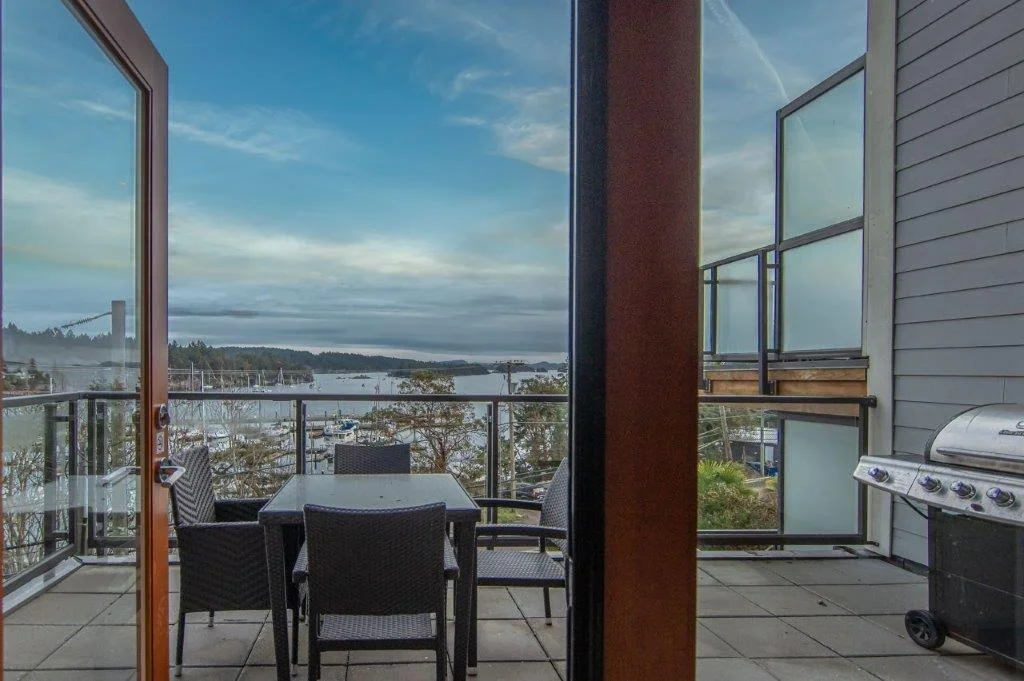 2 & 3 bedroom suites

Private decks offering views of Ganges Harbour, neighbouring Gulf Island and the morning sunrise

60" flat-screen TV in the living room and master bedroom

Rainwater shower in the master bedroom

Walk-in closet in the master bedroom

Dining room with a table that can seat 6

Kitchen with full cooking amenities

Comfortable leather reclining sofas in living room

Gas fireplace

Towels and hairdryer

'On-site' parking (see suite pages for details)

Shaw Blue Curve TV and Internet

Iron + board/washer + dryer

No-Smoking
Pet Friendly ($35 pet fee applies)
Dog-Friendly Pet Policy
All pets must be registered prior to arrival.
There is no size limit on your dog; however, we have a limit of 2 pets per suite. Pet owners are to be fully responsible for their pets during their stay: please keep your pets on a leash at all times, pick up after them and refrain from leaving pets alone in your suite. Kindly encourage your pets to utilize the provided pet beds and refrain from their use of the rental's furniture. Guests traveling with pets are responsible for any extra cleaning costs or maintenance expenses Mariner's Loft incurs for accepting pets. 
There is a $35 charge per pet per night, which includes:
Comfortable pet bed, stainless bowls, pet towels