Mariner's Loft: Premier Salt Spring Island Accommodation and Boutique Hotel Experience
Have you ever dreamed of escaping the hustle and bustle of city life and immersing yourself in the tranquilities of beautiful Southern Gulf Islands? Look no further than Mariner's Loft, the premier boutique hotel experience located on Salt Spring Island, right beside Vancouver Island. This hidden gem offers everything you need to make your stay on the island unforgettable.
Why Visit Salt Spring Island?
Salt Spring Island is known for its stunning natural beauty, vibrant arts scene, and laid-back atmosphere. Whether you're an outdoor enthusiast, an art lover, or simply looking to relax and recharge, Salt Spring Island has something for everyone. From picturesque beaches, private beach, private deck and hiking trails to local art galleries and farmer's markets, you'll never run out of things to see and do. You can explore every bit of Salt Spring Island's beauty while staying at our Salt spring Inn.
A Day in Salt Spring Island
Start your day with a leisurely stroll through the charming village of Ganges, where you can browse unique shops, famous Saturday market, sample local cuisine, Bullock lake and soak in the picturesque waterfront views. Explore the island's pristine nature by taking a hike through Ruckle Provincial Park or kayaking along its rugged coastline. End your day by catching a breathtaking sunset over the ocean – a sight that will leave you in awe.
How Long Should You Stay?
To truly experience all that Salt Spring Island has to offer, we recommend spending at least a few days here. This will give you ample time to explore the island's various attractions, try local delicacies, and immerse yourself in the island's vibrant culture. However, even a short visit to Salt Spring Island is enough to leave a lasting impression.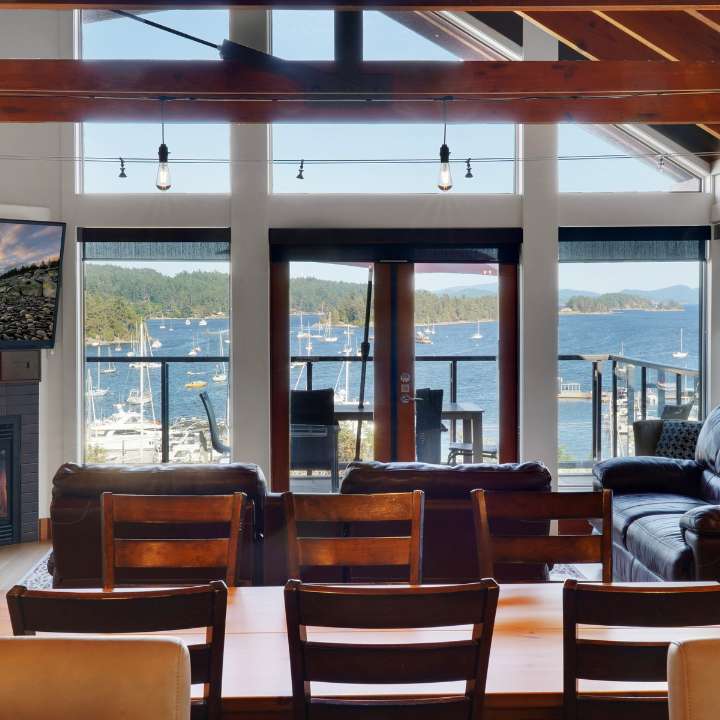 Where to Stay – Mariner's Loft
Look no further than Mariner's Loft for your accommodation needs. Situated above Ganges Harbour in the heart of the village, Mariner's Loft offers seven luxurious 2 and 3 bedroom condos. Each suite features floor-to-ceiling windows with breathtaking ocean views, cozy gas fireplaces, and fully equipped kitchens. The spacious and elegantly designed penthouse suite is perfect for those seeking an exquisite stay, with its expansive layout and stunning sunset vistas.
Plan Your Trip to Salt Spring Island
Among all the Salt Spring Island hotels out there, If you choose Mariner's Loft as your home base, you can easily explore all that Salt Spring Island has to offer. From the moment you arrive, you'll be greeted with warm hospitality and impeccable service. Its a charming hotel. The self-check-in process ensures a seamless arrival, allowing you to settle in and start your island adventure right away.
Why Choose Mariner's Loft?
Mariner's Loft offers a truly boutique hotel experience, combining the comforts of a luxury hotel with deluxe rooms and cozy cabin which ensures the privacy and convenience of a vacation rental. The attention to detail and thoughtful amenities provided will make you feel pampered and well taken care of throughout your stay. Whether you're enjoying a glass of wine while watching the sunset from your private balcony or outdoor hot tub, curling up by the fireplace with a good book, Mariner's Loft provides the perfect ambiance for relaxation and rejuvenation.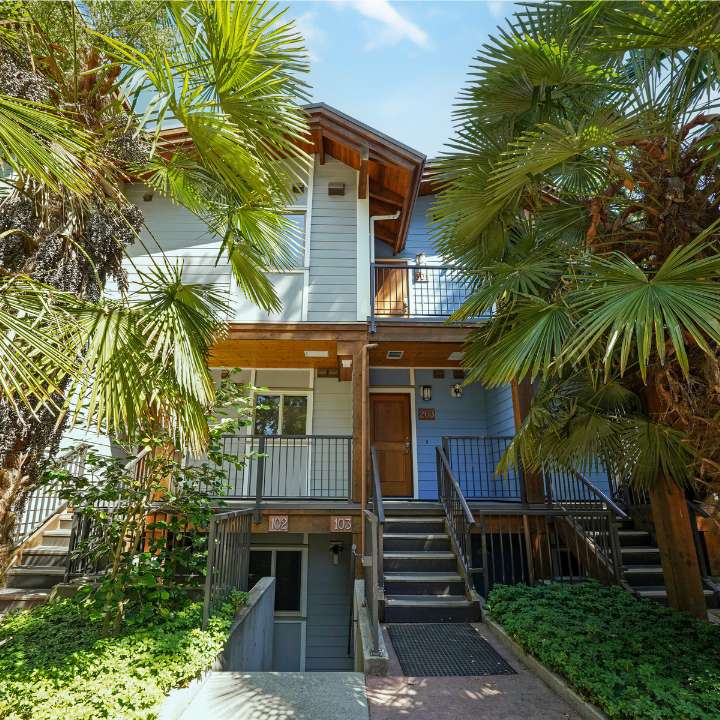 Accommodation Details & Policies
Mariner's Loft offers seven, 2 and 3 bedroom condos on Salt Spring Island.
Each suite features full kitchens, cozy gas fireplaces, and floor-to-ceiling windows with expansive ocean views.
The three-bedroom penthouse suite offers a spacious layout and stunning sunset views.
All pets must be registered prior to arrival, with a limit of 2 pets per suite.
Guests traveling with pets are responsible for extra cleaning or maintenance expenses.
A 50% deposit is required at the time of booking, refundable until 14 days before arrival for single unit bookings, 30 days before arrival for multiple unit bookings, or 60 days before arrival for full property bookings.
Conclusion
At Mariner's Loft, your comfort and satisfaction are our top priorities. Book your stay with us today and experience the ultimate boutique hotel experience in Salt Spring Island. Whether you're seeking a romantic getaway, a family vacation, or a peaceful retreat, Mariner's Loft offers the perfect blend of luxury, tranquility, and warm hospitality.
Book your stay at Mariner's Loft now and discover the ultimate boutique hotel experience on Salt Spring Island. Experience luxury, tranquility, and warm hospitality like never before. Don't miss out on this opportunity to create unforgettable memories. Book your stay today.